Boats Rental Ouchy

No need to have a license, nor to have the seafoot, you just have to choose your preferred means of locomotion and let you sail on the waves of Lake Geneva to sunbathe along the coast or to satiate your thirst for wide open.
Boats Rental Ouchy, located right next to the port, offers a range of pedal boats with or without toboggan and motor boats without a license!
Under the sun, your feet in the water and your head in the blue of the sky, discover the capital of Vaud from another angle, the sumptuous Beau-Rivage Palace, the media Olympic Museum, the legendary Ouchy Castle. And on the other side of the "pond", the Alps will never have seemed so beautiful.
Boats Rental Ouchy, yellow and blue boats.
Changing rooms available
A gift card, idea that will please!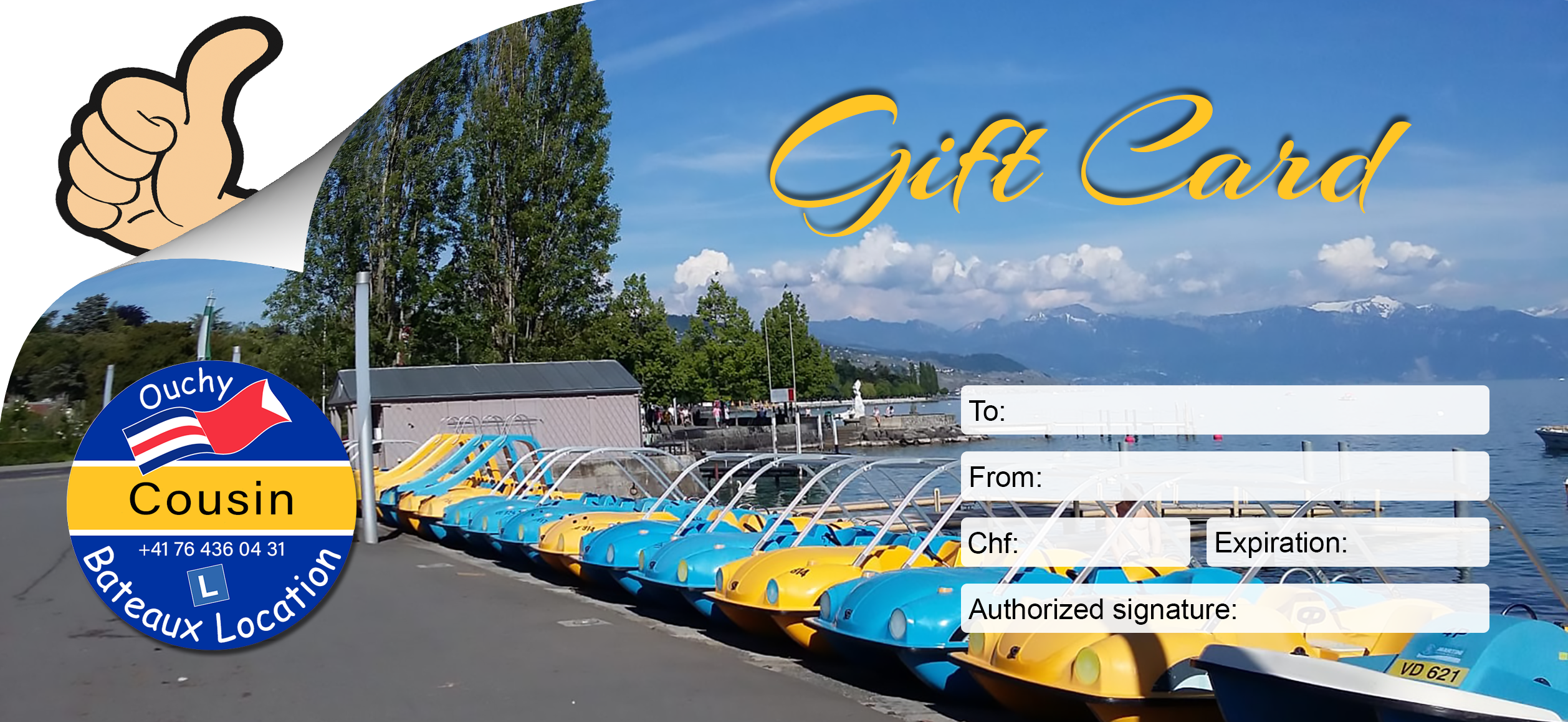 Order by tel. or This email address is being protected from spambots. You need JavaScript enabled to view it.
---
Cousin Ch.
Boats Rental Ouchy